Pilates Plus Physio is about helping you to stay strong, happy and healthy so that you can tackle whatever life throws at you.
Everything we do, whether you visit one of our physiotherapists in our clinic, or attend one of our classes, is designed to help you achieve your own personal goals.
Our team of dedicated professionals is among the most highly trained you will find anywhere. Wherever you start your journey with us, whether that be with our physiotherapists, massage therapists or class instructor, you will be in safe hands right from the start.
We have an in-house team of expert physiotherapists, including women's health expertise. If you are in pain, this might be your starting point. Then, once you feel stronger and more confident, you can progress on to a class setting where you will be looked after by a caring, welcoming and highly professional instructor.
Our class structure provides you with flexibility, so you can fit exercise around work and life. We have classes all over the city of Edinburgh and you can mix and match classes which means you can exercise where and when suits you.
We have a wide variety of classes on offer, including barre, Nordic Walking and Yoga, so we can meet all your fitness needs, not just your core ones!
Being part of the Pilates Plus experience couldn't be easier – Join us, we promise you won't look back!
Pilates Plus Physio was founded in the Black Medicine Coffee Shop in Edinburgh in 2009. Laura and Tess had decided to train as Pilates instructions, having become increasingly aware of the benefits the method brings in the rehabilitation of their clients.
They had a vision to create a business where happiness and satisfaction was central to the business' core values, and where everyone had a voice. They soon trained at APPI (The Australian Physiotherapy and Pilates Institute) and from then on their dreams and visions were steadily turned into a reality.
Nearly 10 years on, Laura and Tess are still at the core of the business. They still love to teach their classes, and help their physiotherapy clients recover at our Physio Plus clinic, however they are now joined by a fantastic team.
Laura loves the challenges of business and finding the right solutions to the puzzle. She loves progression, innovation and new ideas.
Tess is a people person. Fitness is her passion, and always has been, so she loves to help everyone she meets with a smile on her face! She is an inspirational instructor and empathetic leader.
With this blend of skills, qualities and values we will continue to progress the business and help change lives, for many years to come.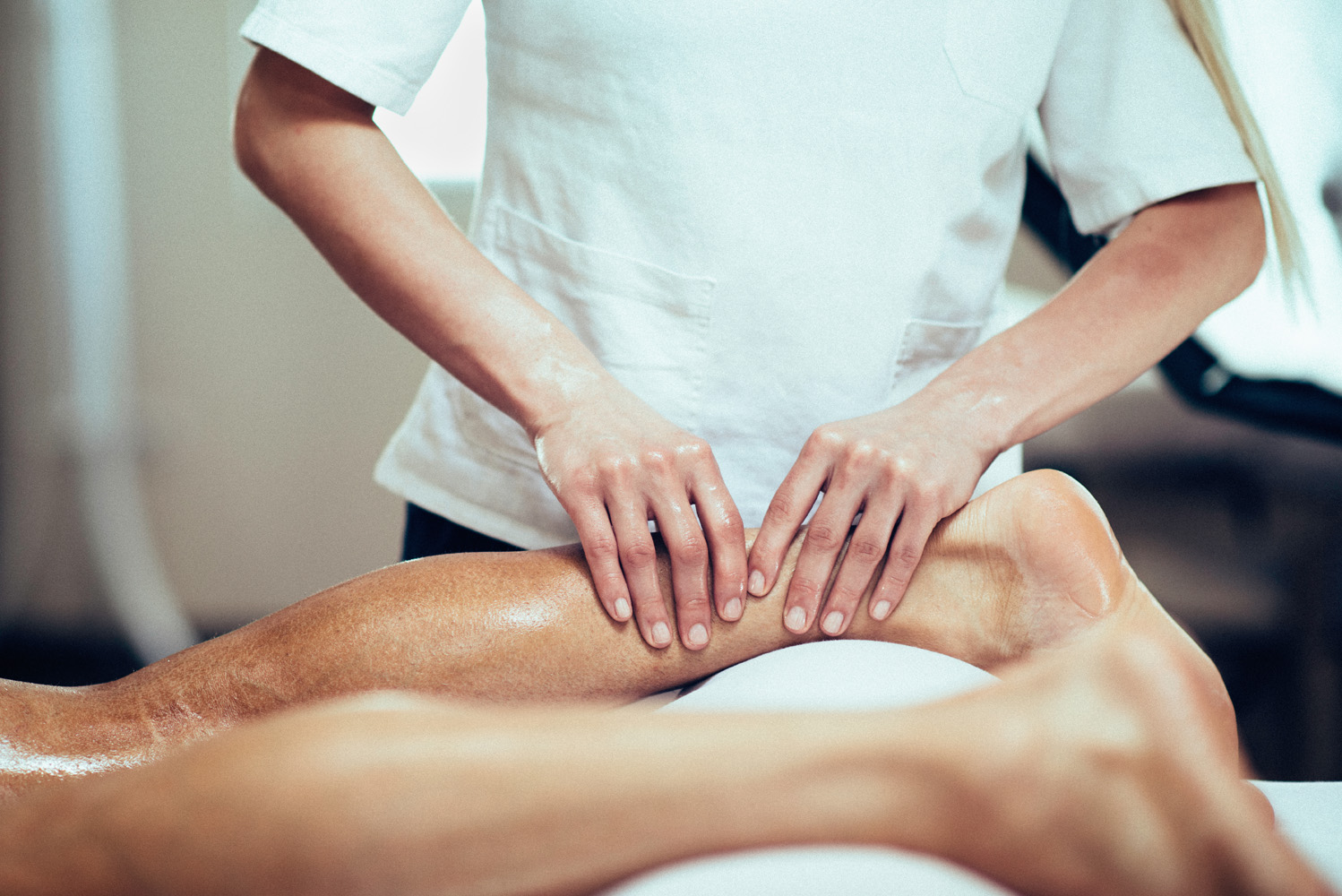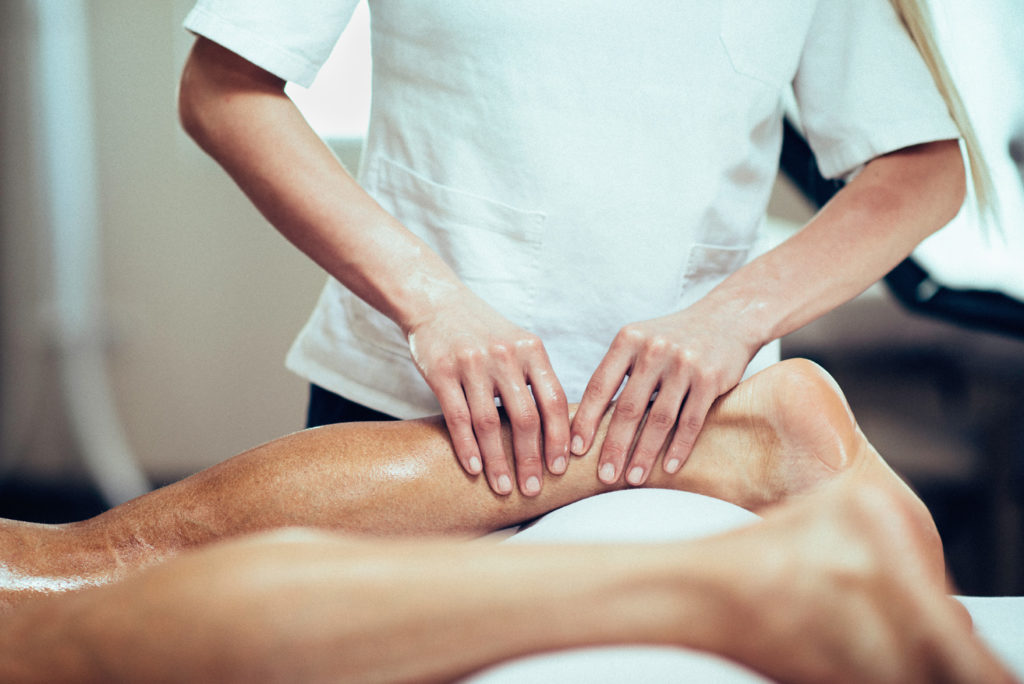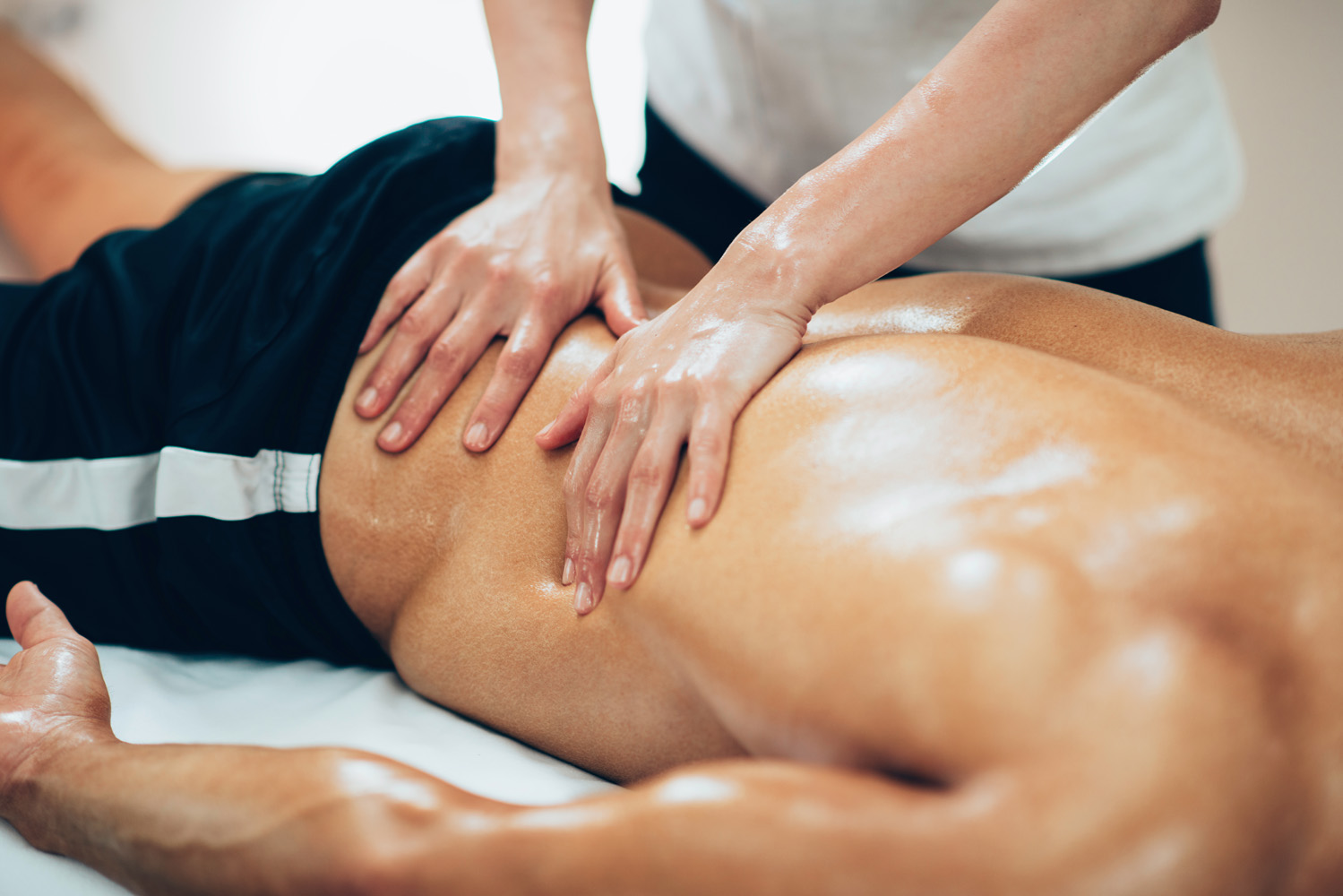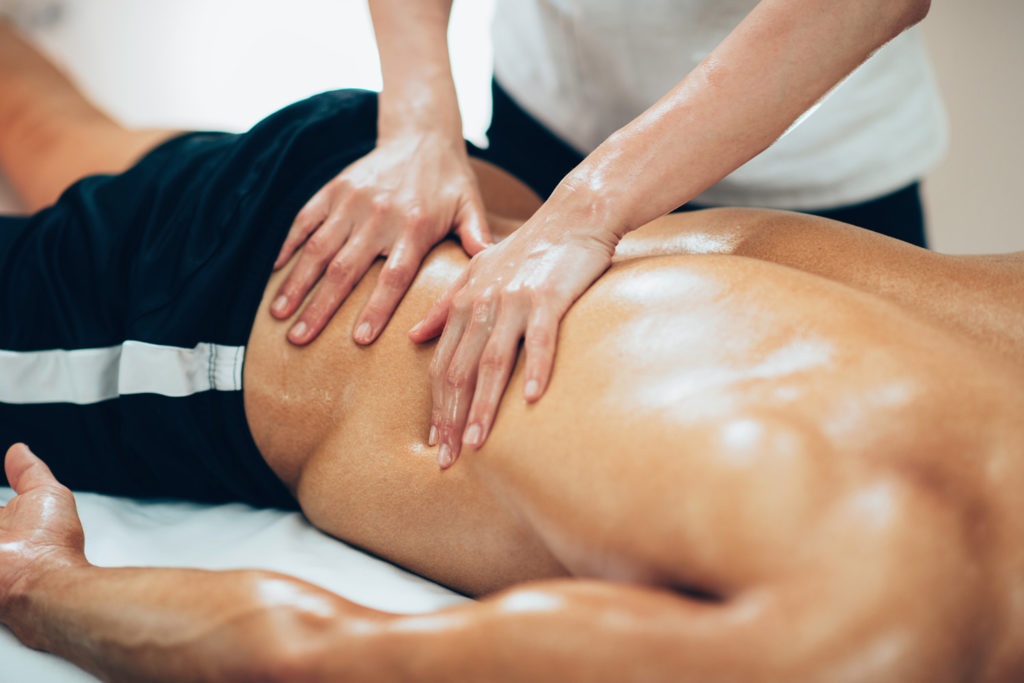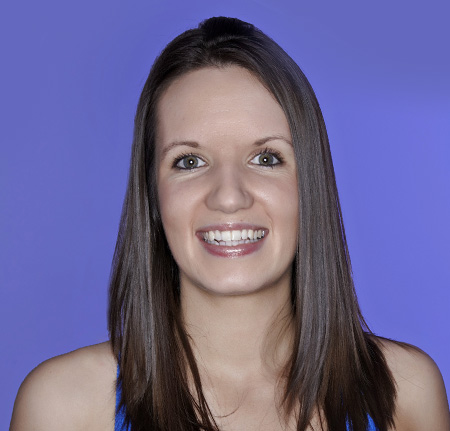 Laura Calder
Laura's Pilates journey started in 2010 and since then she has never looked back! Co-founding Pilates Plus with Tess in 2010 has been a life changing experience. Laura has developed in so many ways on this amazing journey from a tiny start up company to where Pilates Plus Physio stands proudly today.
Laura's belief and complete faith in the profession of physiotherapy, principles of Pilates and her hard working and passionate team has never wavered. She feels proud to be a part of this fabulous team, and to be able to influence lives on a daily basis.
Laura loves that there are always new things to learn and develop and loves attending courses and trying out new things with her classes.
You will find Laura working at the Physio Plus Clinic, where she loves the personal interaction with her clients. Check out our timetable for the classes Laura teaches regularly.
Laura's favourite quote during class
" Try not to focus on the tired muscles- think about what you are having for tea instead!"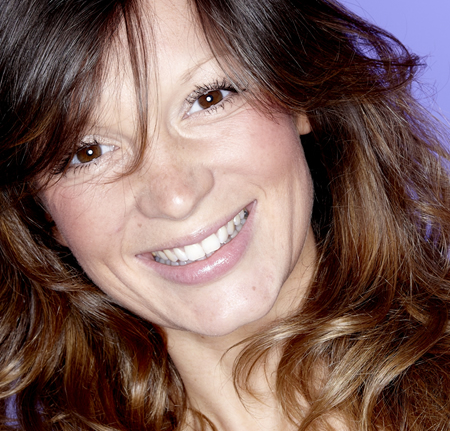 Tess Santer
Tess has been really fortunate that Physiotherapy and Pilates has literally taken her across the world and back to the city and people she loves! Tess has been teaching Pilates since 2006 where she was given the opportunity to teach in Singapore. Tess moved back to Edinburgh to pursue her passion of education and completed her Masters in Sports physiotherapy. It was this mutual passion for physio/sport and lots of FUN that brought Laura and Tess together through work and helped established a firm friendship.
Laura and Tess set up in 2010 and have never looked back! Tess feels very lucky to have a great, supportive team behind them not to mention the many loyal clients. Tess says "I love teaching my classes, treating individuals and keeping the clients guessing, it is great to see progression and the enjoyment people get from the advances they make during the sessions". Tess and Laura continue to grow the business, year on year. This year saw the Introduction of Barre which Tess loves teaching – it's fun, exhilarating, exhausting and great for you all rolled into one! She plans to pursue her fitness and wellbeing passion in the next few years by commencing her yoga teacher training, so watch this space.
Tess' Qualifications:
MSc Sports Physiotherapy (2009)
MSc Physiotherapy MCSP (2002)
BSc Hons Sports Medicine (2000)
DMA clinical Pilates (2006)
APPI Pilates (2007-current)
Barre (2017)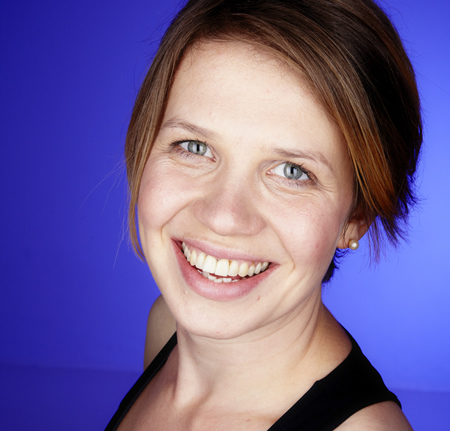 Becca Freeden
Becca has worked for Pilates Plus Physio since 2012, initially as an instructor and then as a Physio, introducing the Women's Health service in 2014.
As a lapsed rower who did everything only on one side for several years, Becca understands the need to bring balance back into our lives!
With experience in treating a wide range of sports injuries as well as chronic conditions including enduring back and neck pain, Becca likes to look at the whole person and offer holistic treatments which fit into your lifestyle and help you get to where you want to be.
Becca's passion is in improving services for perinatal women (before, during and after birth!) as well as helping women around the menopausal years get the best they can for life-long health. Becca aims to provide the Women's Health service as an addition to our ante and postnatal classes, but also to support women in any of our classes, helping to boost fitness even when recovering from an issue.
Becca takes influences from all aspects of her life and training into her classes. As well as Pilates, you may recognise elements of Yoga, strength and conditioning, Barre and sports rehab. All designed to help you "be the best you can be"!
When not working, Becca can be found in Portobello Bay trying out her new obsession, Stand-up paddle boarding, or as it's now known, fall-in paddleboarding!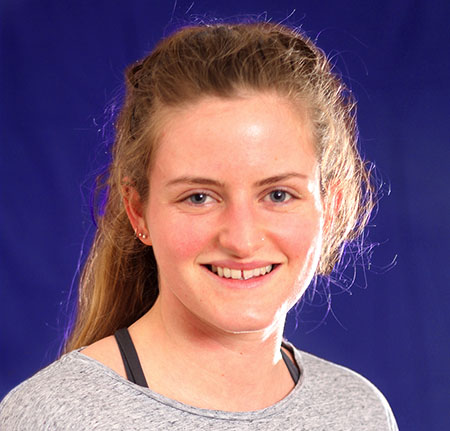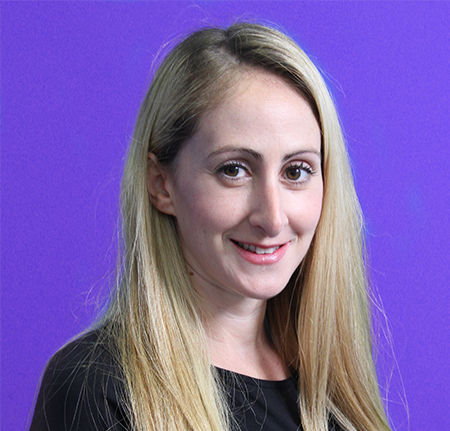 Anna Maria Risso
Anna Maria's journey with Pilates started purely by chance over 8 years ago when she volunteered in a friend's thesis project. To her advantage this exposed her to a world she fell in love with and continues to practice daily. Eight years on and she can never get enough! Anna Maria believes that there is always something new and exciting to learn through Pilates and with a growing social media community this has enabled the practice to flourish even more. Anna Maria is a strong believer of the effects of exercise, especially Pilates, and how it can help you prevent injuries but also recover from an injury stronger and better! She has experienced the benefits first hand! Anna Maria is currently reading for a doctoral degree at Queen Margaret University and says that Pilates has helped her keep going following long hours of sitting down at a desk! Anna Maria enjoys being part of the PilatesPlus team and the community of clients and friends who she loves seeing every single week and she says she couldn't be happier!
You will find Anna Maria on Mondays at 7.30pm at our all levels Marchmont St. Giles classes and Wednesdays at the Easter Bush Campus, and Swanston beginners class.
Anna Maria's favourite quote during class:
"This is your time in the day to focus on YOU… enjoy it!"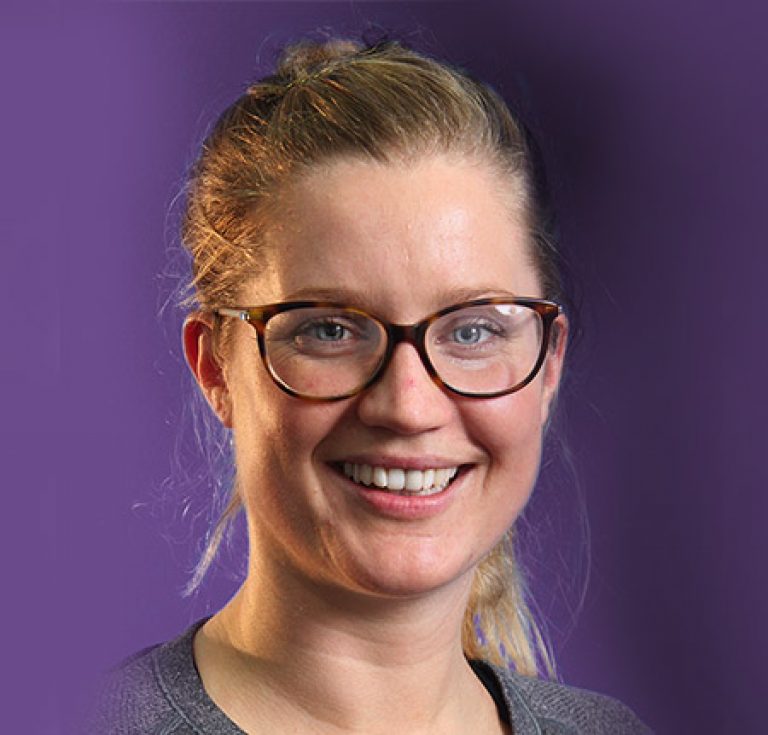 Sophie Readman
Sophie has always had an interest in Massage. This stemmed from her time ski racing and the great benefits after a hard training session. She finds it rewarding to see the benefits and stress relief experienced by her patients, particularly in pregnancy massage.
Sophie is very active and enjoys a diverse range of adrenaline fuelled activities, particularly skiing, rock climbing and surfing. She is currently trying to fit this around her Physiotherapy Masters, quite the challenge!
Sophie is part way through her Pilates qualifications inspired by Pilates Plus and is really looking forward to being a fully qualified physiotherapist. She loves to have the ability to help people and is enjoying expanding her depth of knowledge through the various directions her masters is taking her.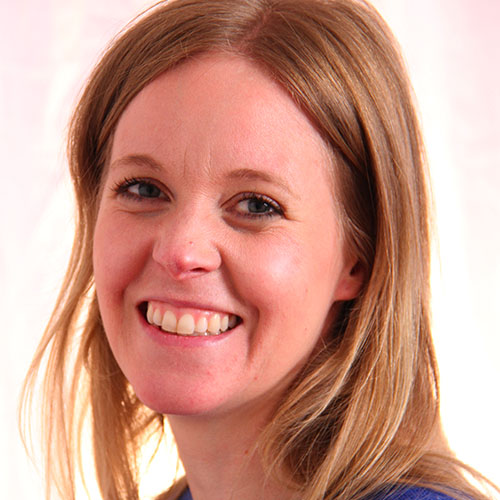 Karina Baldorf
Karina work part time as our admin administrator. Having worked for 10 years in a customer focused role Karina puts our clients at the centre. She loves making sure they receive the best service. She brings a positive and friendly character to the office, she is bubby and always up for a giggle!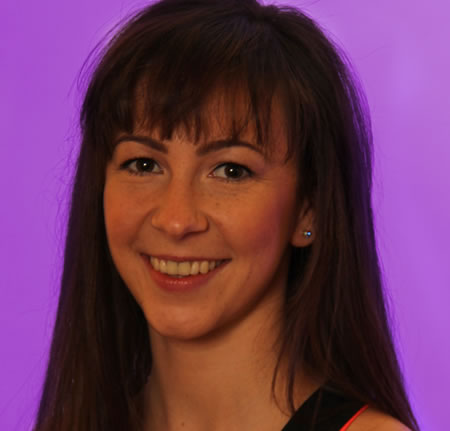 Physio/Pilates Instructor
Mairi Forsyth
Mairi's interest in Pilates started in 2007. After attending classes herself, she quickly realised how much she loved the concept and moved on to teach her first class in 2009 and completed her training with APPI in 2011.
Mairi believes that everyone and anyone can benefit from Pilates as it can be practiced in a variety of ways. What she loves about it most is that it improves a person's understanding of how their body moves allowing for recovery from injury and most importantly prevention of injury!
Mairi enjoys teaching a variety of class types within the company from all levels to ante-natal to sports specific classes. Her experience working as a physiotherapist both in the NHS and with a variety of sports teams makes for a safe and efficient class that will work you hard even when you don't notice it.
Mairi's favourite quote from her classes:
"…..and relax" as it is important to allow yourself a few minutes to relax and switch off at the end of the class allowing your body and mind to soak up all the hard work.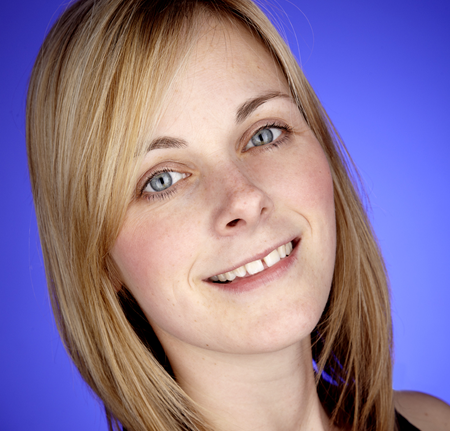 Physio/Pilates Instructor
Kirsty Rennie
Kirsty joined the Pilates Plus team in 2011, after the birth of her first child, and has not looked back since! Going onto having a further 2 children, she has found teaching Pilates and doing it independently in her own time (when she has time!) to be of huge benefit both mentally and physically! She has taught in various locations for the team, and has enjoyed meeting a range of different clients, working at all various levels. She has also worked a little in Physio Plus and has had experience with 1:1 Pilates clients also.
Pilates is always developing with new ideas and exercises and Kirsty thoroughly enjoys learning and progressing her own practice through this.
Kirsty's Quote
"keep pushing yourself as your working harder than those sitting on the sofa at home – you will feel better for it!"
Qualifications
Bsc (Hons) Physiotherapy HCPC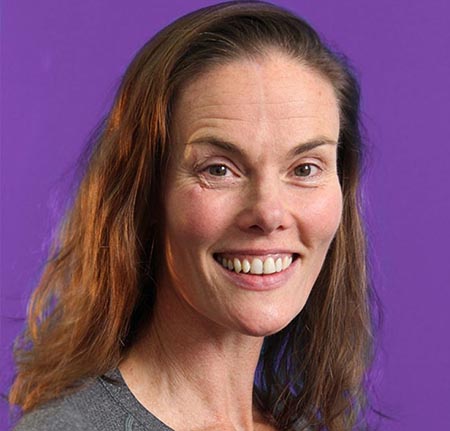 Physio/Pilates Instructor
Julie Jones
When she is not teaching Pilates Julie works as an upper limb specialist Physiotherapist. She loves the Pilates system for the strength and control it can build while keeping exercises fun.
Julie joined Pilates plus in 2016 and loves being part of such a supportive, inspiring team.
Outside work Julie enjoys cycling, yoga, sea swimming (short swims in Scotland brrr!) and gardening.
A quote to embrace for Julie would be that 'life isn't about waiting for the rains to pass, it is about learning to dance in the rain' so I think we should all dance more – no matter how it looks!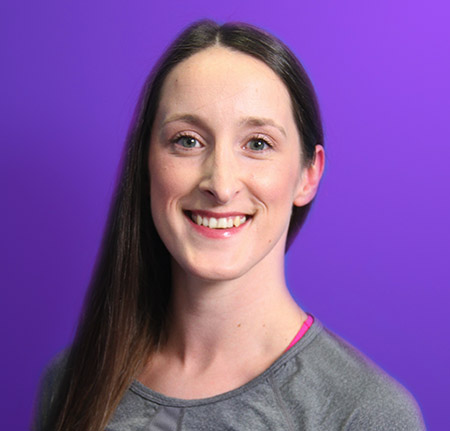 Physio/Pilates Instructor
Katy Cox
Katy started her Pilates instructor training in 2014 and joined the Pilates Plus team in 2015. She loves the results that regular Pilates achieves for her clients and herself. She enjoys being a member of the Pilates Plus team, who work hard at keeping knowledge and skills up to date. She finds the clients at Pilates Plus are great to work with – always motivated to participate well for their own health and fitness.
Katy works as an advanced physiotherapy practitioner with the NHS. Together with her Pilates work this keeps her caseload and skills varied.
Katy's favourite quote from class:
"Remember the ripe peach under your chin!"
Katy's Qualifications
BSc (Hons) Sport and Exercise Science
MSc (pre-reg) Physiotherapy
APPI Instructor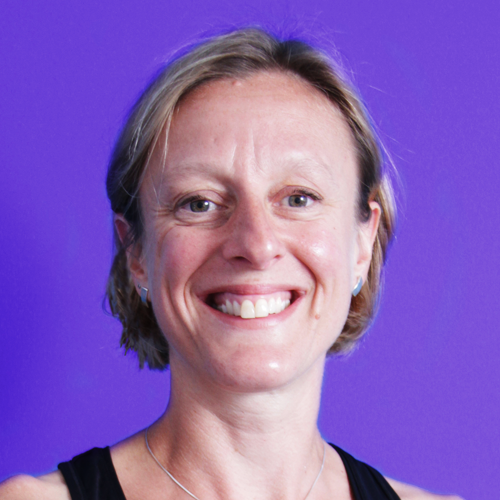 Physio/Pilates Instructor
Sara Ralph
Sara's Pilates journey initially started in 2011, using it in 1:1's with her NHS Physiotherapy clients. Sara feels that being able to teach Pilates as a Physiotherapist is a very useful and important skill, especially in her field of Occupational Health and Ergonomics. In 2014, as her 3 children got a bit older, she completed her Pilates training as she was really keen to start taking Pilates classes. Sara joined Pilates Plus in 2014 initially taking 2 classes at Swanson then in the last 2 years additionally taking 2 classes on Thursdays at the Eric Liddell Centre. Sara likes to attend Pilates classes, courses/study Days and CPD training regularly to keep her classes fresh, interesting and challenging. Sara loves being outdoors doing any kind of sport, especially running, playing tennis and skiing, so was very excited to qualify as a Nordic Walking Instructor in 2018. Her weekly Nordic Walking class enables her to bring Pilates, strength and fitness training outside.
Quote:
"As you lengthen, feel your core, abdominals and gluts activate…"
Qualifications
BSc Physiotherapy
MCSP
HCPC
ACPOHE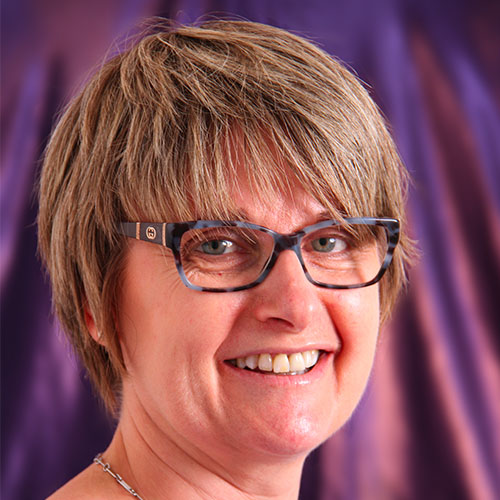 Sarah McLean
Sarah started practising Yoga many years ago now, at first mainly as a way to keep mobile and energized during those long, cold Scottish winters when the thought of venturing outdoors to do anything active was just too much! She quickly fell in love with it, studying both Ashtanga and Hatha, and when she also discovered Pilates and how the two so perfectly complement each other it inspired her to take the life-changing step of training and qualifying as an instructor in both.
Sarah is passionate about helping others to realise the positive benefits a regular yoga practice can bring to their lives, she loves the fact that there's always so much more to explore, and something for everyone – it really is a life-long journey, and it's fun!
When she's not on her mat, Sarah is busy doing Marketing consultancy, working over the years with some of Edinburgh's leading high tech start-ups.
Qualifications
Diploma in Teaching Yoga (Active IQ certified)
Diploma in Teaching Pilates (Active IQ certified)
CIMSPA registered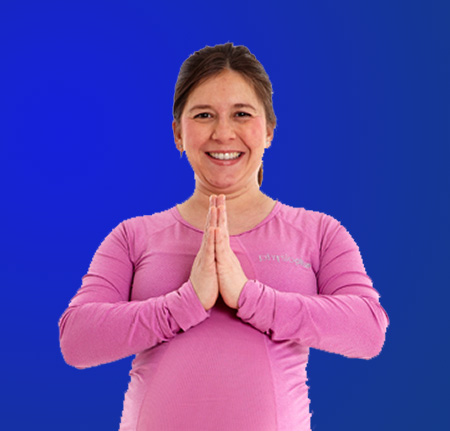 Marcela De Leon Perez
Marcela started practising yoga in 2008 and she then moved on to practising Pilates, but she truly found her love of yoga when she became pregnant in 2015. She practised both Pilates and yoga regularly during and after pregnancy and found it to be the perfect combo, Pilates bringing the physical strength and yoga focusing on that as well, but mainly on developing concentration and a connection with the breath.
It was during pregnancy and postnatally that Marcela realised the crucial role that yoga plays in embracing unexpected circumstances with contentment, positivity and calmness.
This became a passion to the point that Marcela left her office job to qualify as a yoga teacher and a birth and postnatal doula.
Marcela is registered with the Federation of Antenatal Educators (FEDANT) and has studied with great teachers such as Michel Odent, Liliana Lammers, Nicola Goodall, Sally Parkes and Judy Cameron, and specialises in teaching Pregnancy and Postnatal Yoga.
Marcela's favourite quote during class:
"when in doubt, focus on your breath"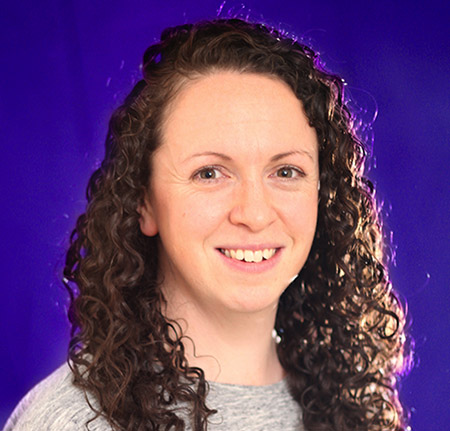 Katy Wilson
Katy first discovered Pilates after the birth of her second child when she attended a Pilates Plus post-natal class. She feels pilates was instrumental in her recovery from pregnancy and labour, allowing her to return to physical activity and feel "a whole lot more normal again". She has since used Pilates to aid her own strength and fitness, and to promote recovery from injury.
Katy graduated from Queen Margaret University in 2007 with BSc(hons) Physiotherapy and has since specialised in the treatment of neurological conditions in both NHS and private settings. Katy believes that the principles of Pilates can be hugely beneficial in neurological rehabilitation, whether after an acute event such as stroke, or progressive conditions such as multiple sclerosis or Parkinsons Disease. She enjoys seeing and assisting her clients progress and challenge themselves in this way.
Following a number of years of attending Pilates Plus classes Katy has been inspired to train and teach pilates after completing her instructor training with APPI and is very much enjoying leading as well as participating in classes. She plans to complete her neuro Pilates course later this year to greater assist clients with these conditions.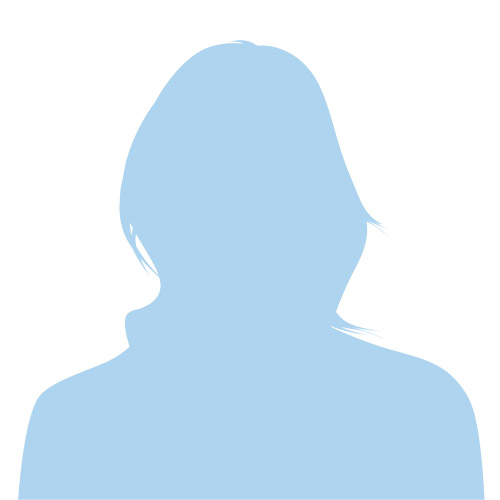 Anna Cornwell
Pilates for me started 8 years ago, I started the practise as a tool to help aid recovery from a serious accident. It enabled me to be strong, focussed and eventually enjoy other sports pain free. I attended Pilates plus physio classes whilst I trained to be a teacher, with my aim to share my love for the practise and help others to benefit.
I feel this hits the nail on the head for me:
"I help people feel FREEDOM in their bodies. I train bodies that are VULNERABLE, those that are exceptional and everyone in between. I teach people to ENDURE and always reach for more. I teach a fitness method that CELEBRATES OUR DIFFERENCES. Because of Pilates I know that sometimes we need to REGRESS IN ORDER TO PROGRESS. I know that CHANGE HAPPENS THROUGH SMALL ACTS over time. Improving a person's well-being can have a BIG POSITIVE IMPACT."
We are always looking to offer new classes, and widen the scope of what we offer. If you are a Physiotherapist and have an interest in teaching Pilates or Fitness classes, and would like to meet up for a chat then please contact us…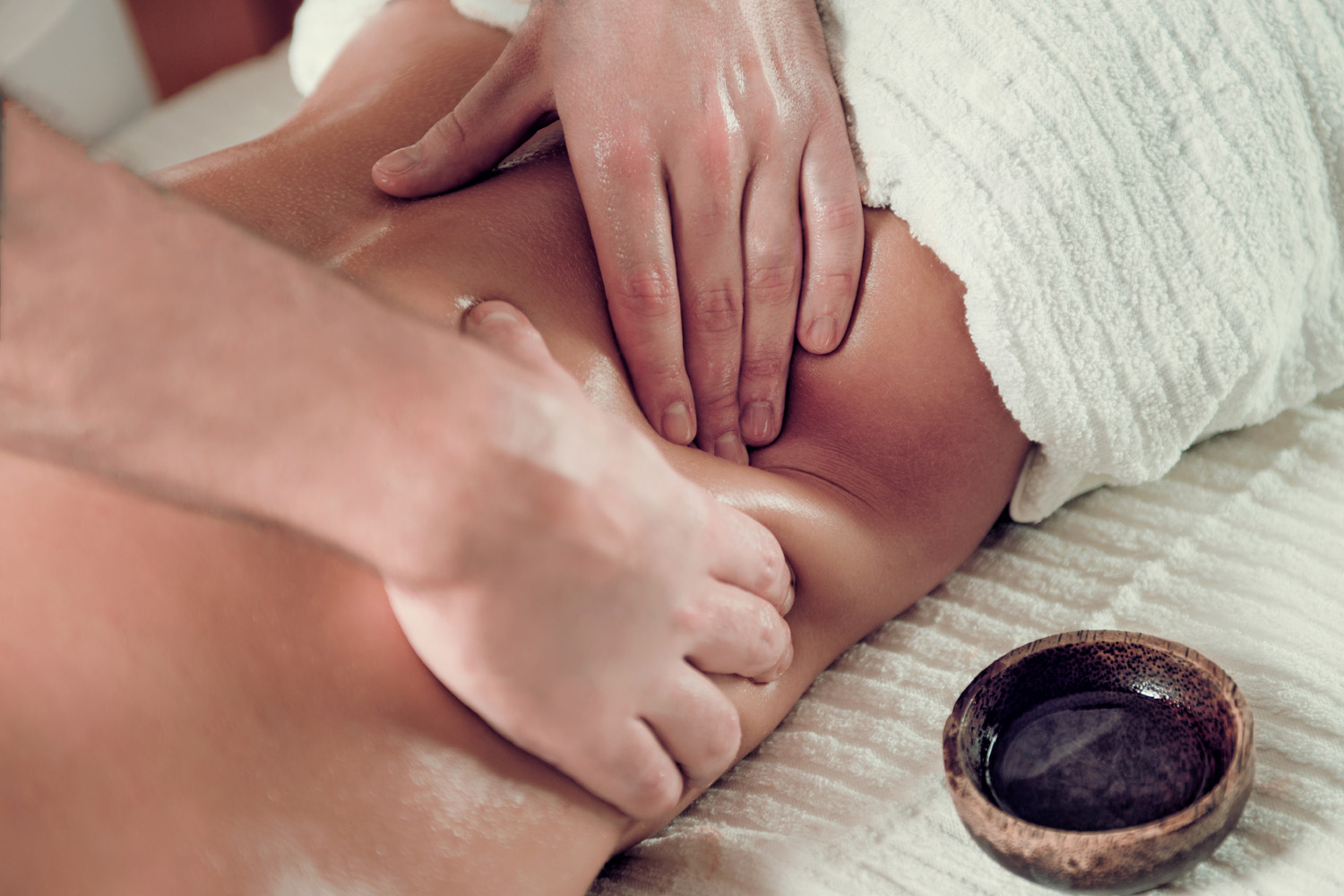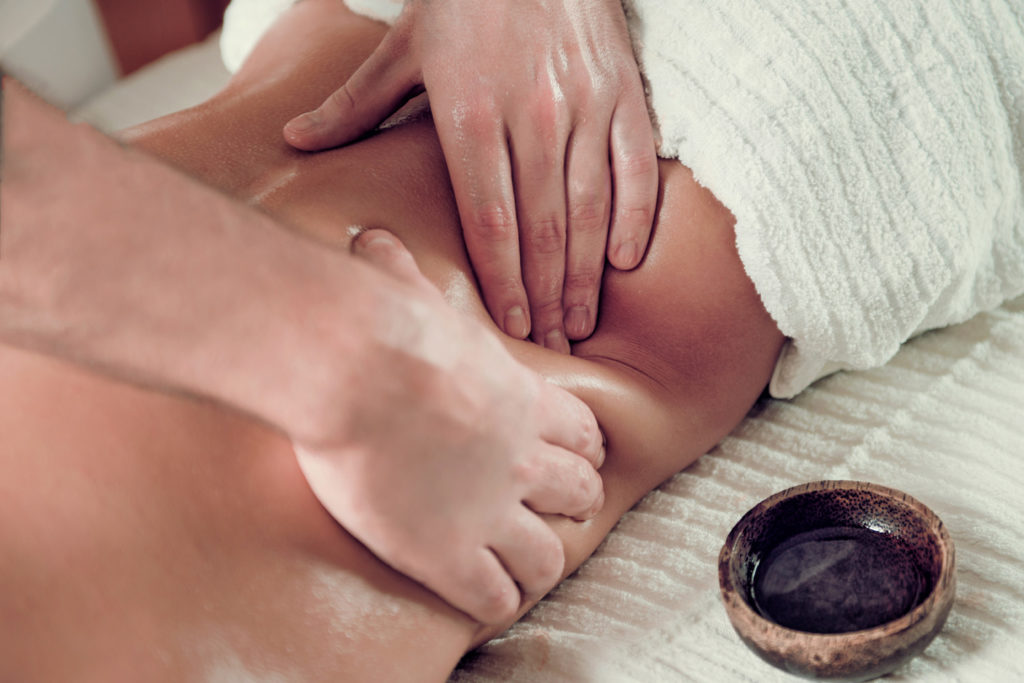 We pride ourselves in being part of a wider community of Physiotherapists who are Pilates instructors, across Scotland.
We love to share ideas and bring everyone together to learn and progress.
That's why we decided to run our annual Pilates Study day for Physiotherapists. This is a highly dynamic and action packed day where you will leave with new ideas and a network of likeminded therapists!
If you are interested, then please contact us!