Getting here and finding us
You'll find us at 12a Howe Street working within Albany Dental Practice. But don't worry our treatment methods are very different!
If your appointment is between 1-2pm, after 5:30pm or on Friday afternoons, expect the front door to be locked. In this instance ring the doorbell and one of us will  let you in. We may be in the middle of a treatment session so it could take us a minute or two. Otherwise head in and you'll be given a form to fill out and shown to the waiting area.
Aim to arrive 5-10 minutes before an appointment. Take this time to relax, reflect and to fill out and sign a short two-sided form.
Personal details. DOB, address, GP details, etc
A very short assessment form that lets us start to understand a bit about you
Drinking water is provided and the toilets are next to the waiting area.
Please wait here and relax, until your physio comes and finds you.
Your first appointment
Your first appointment will last 60 minutes, on a one to one basis with your physio.
We start with a discussion about you and we may ask questions such as the following:
What is troubling you?
When did it start?
What started it (if known)?
Any previous treatments?
Any similar problems?
Any general health problems?
What makes it better?
What makes it worse?
Describing symptoms can be a tricky task. Try and have a think about them before your appointment. Be prepared to discuss any past medical concerns and if applicable, please bring a list of your medications.
We may discuss and explore any lifestyle factors that may be of consequence including social and family life, activity levels and work demands.
Some of your answers may bring up points that we will want to focus on. This could lead to more personal questions being asked, such as your bladde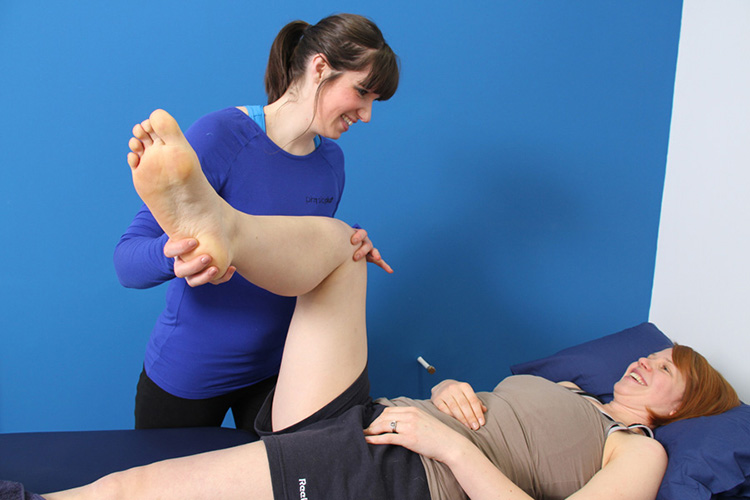 r and bowel function.
Guided by your answers, the next step is to observe your movement. This will be a combination of us asking you to move and us moving you. We typically assess your posture, alignment, biomechanics, strength, range of movement, palpation, and gait.
As for what to wear, it is important that you are comfortable. Your session may include stretches and moderate exercise, so bring loose fitting and lightweight clothing. Please find a more comprehensive guide at the bottom of this article.
Treatment
We will now have a good understanding about your presenting condition and before treatment starts we will discuss a possible diagnosis and what could be contributing to your problem.
You will be given an individual treatment plan. This requires setting out typical time frames and explaining how we will coach you towards you reaching your goals.
Treatments may include any one of a variety of manual or active therapies. At PhysioPlus we offer: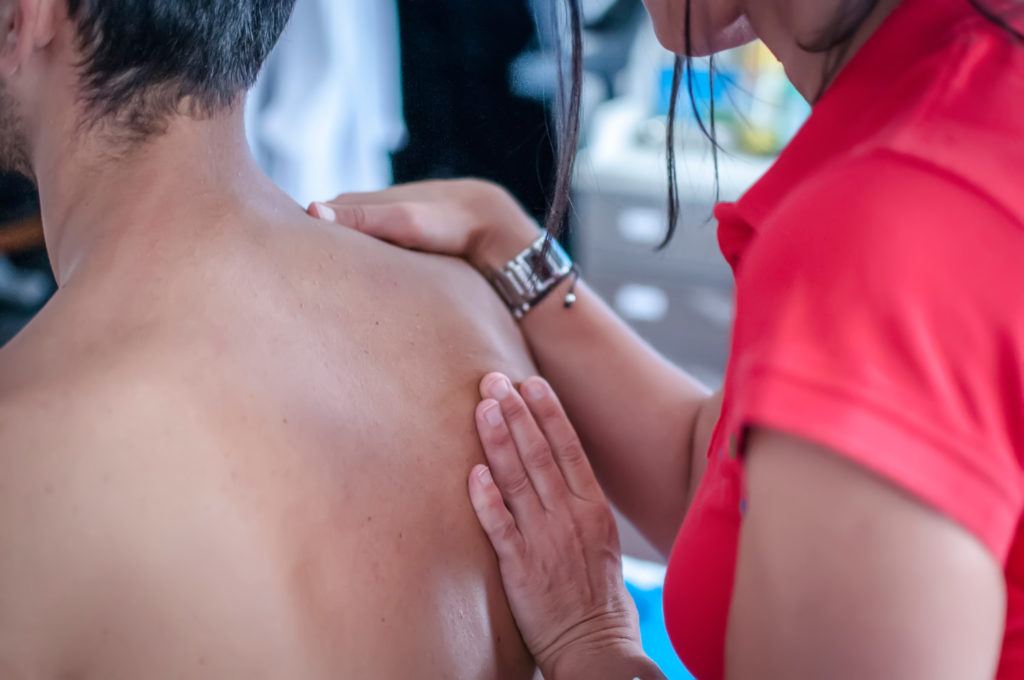 Manipulation
Mobilisation
Soft tissue massage
Dry needling / Acupuncture
Taping
Individual exercise programmes
1-1 Clinical Pilates
Pilates classes for all levels, including ante- and postnatal classes
After each session your physio will email you with any advice and/or an exercise program that was covered during your appointment
Follow up appointments
This will be discussed during the session, and if needed follow up appointments will be book at the end of each session. They will be 30 or 45 minutes long depending on your needs and the complexity of your condition.
Payment
Payment is due at the end of each appointment, cash or card.
If you are planning on using private medical insurance, you will need to bring with you:
Membership number.
Pre-authorisation code
Clothing suggestions
Neck, upper back or shoulder
You will usually be asked to remove your top so we can clearly see your posture, however if you prefer, please wear a strappy top if you feel more comfortable.
Elbow, wrist or hand
A short-sleeved top is suitable.
Lower back
Your physio may need to assess your lower limb, especially if you have pain radiating down the leg, so it's a good idea to bring shorts. You will usually be asked to remove or roll up your top so we can see your lower back too.
Hip, knee or ankle
A pair of shorts or a loose skirt is fine. Tights, shoes and socks will need to be removed.
Sports related
If your issue is linked with a sport (e.g. running) it's also a great idea to bring along your running trainers, your physio may well get you running to help them identify factors that could be contributing to your pain.