Since I was in my early 20's I have practiced yoga on and off but in the more recent 5-10 years I have established a more consistent steady practice. This was mainly due to the fact that I can see the benefits a yoga class would have on my mental as well as physical health. The daily stresses of running a business, leading a busy life and having a young family can take their toll on even the most happy and resilient of people (which I like to believe I am most of the time – my husband may argue with this!!) Yoga was like a release for me and after a class I would often come out feeling lighter, happier and more peaceful and apparently my husband noticed a difference too! Plus depending on what class you go to, some classes offer a really good workout so I felt I ticked two boxes.
When I started this journey it was very much a personal quest and I was unsure if I would ever teach yoga, I love teaching Pilates and Barre and I was wanting to keep my yoga practice separate but since doing the yoga teacher training this year, I feel like it would be a shame not to spread the joy I get from doing it and hopefully help someone else gain some physical or mental peace in their life.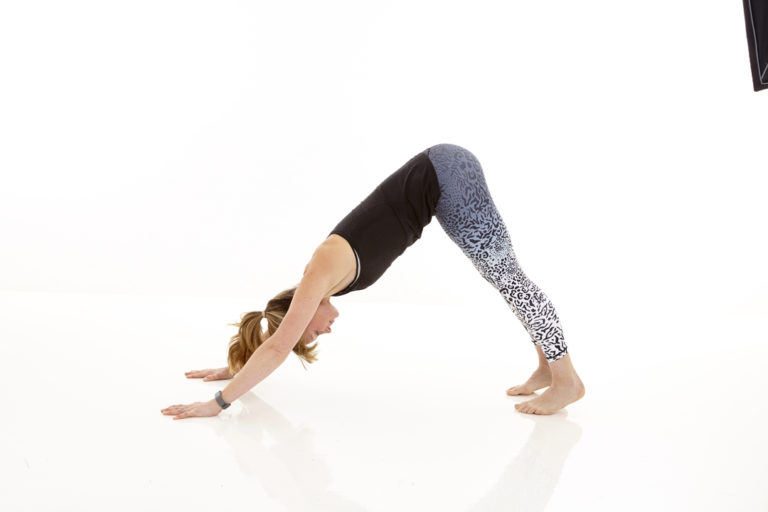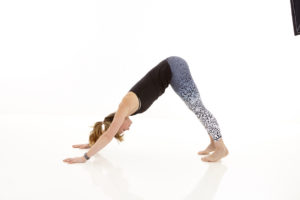 Given my Physiotherapy/Pilates background people always ask what is the difference and which should I do? This is an interesting questions and one I have debated with and at times struggled with myself. I do believe that both practice can bring so much to and individual and can complement each other but on the other-hand both are not necessarily suited to every individual either.
I obviously have a keen interest in injury prevention and rehabilitation, and of particular interest to me is the exploration of new ideas and alternative therapies like Pilates and yoga so an individual can learn to help themselves with these healing practices. With yoga, I feel strongly that with the correct delivery and a strong anatomical knowledge, your yoga teacher can ensure you are getting the most out of your practice without injury. Understanding the differences with individuals regarding instability versus mobility, how far someone should push themselves and learning to work within their capabilities and limitations and not be influenced by the practice of others is so important. Especially in this current time, where we live with constant reminders on social media of influencers and their "perfect practices" – No one is perfect, let's face it.
I like to provide my students with basic anatomical knowledge, this encourages them to develop a mindful practice of postures by empowering them to gain a better understanding of their body and reduce the risk of injury. Engaging with a yoga student on their individual needs allows confidence to grow in both you as the teacher and their own confidence as a practitioner. I do feel there are certain elements of the physical aspect of yoga that perhaps don't suit every individual – this is not to say they should never practice yoga but for example if someone has raging sciatica and low back pain this is when my physio/Pilates head takes over and I personally feel this is much more suited to a Pilates setting. This also goes for certain conditions like hypermobility or if someone is carrying a longstanding injury. The understanding of injury healing times, pathology and physiology do help in realising someone's potential to be able to pursue yoga to their full potential but perhaps Pilates and rehabilitation is best suited at first. This is not to say this individual can not use yoga for mindfulness and meditation however – this is still yoga just not physical practice. Some yoga purists would disagree with me on this I'm sure but I find it hard to ignore my 20+ years of experience in physio. I believe that yoga that is individualised to a person's need can be used to specifically treat the body, similar to when a physiotherapist gives a specific home exercise programme for rehabilitation.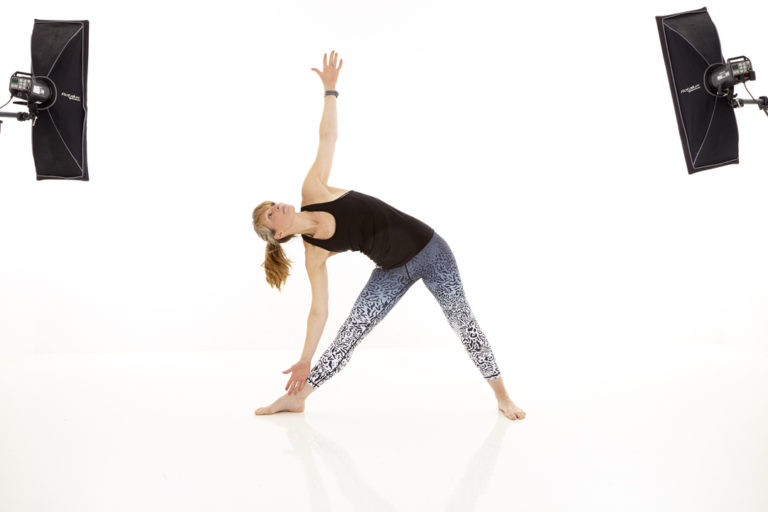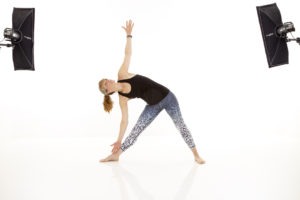 We are all different and there are some people who may never achieve certain postures for a variety of reasons including significant previous injury, their genetic make-up or biomechanics. It is this recognition that everyone is an individual and your body may change in its ability to do certain postures accurately from day to day that improves your own practice. Speaking from my own experience, I am literally a different person in the morning to the evening of the same day! I have encountered beginner yoga students who have a natural flexibility and ability to get into postures that I have not been able to achieve in 10+ years of practice! This acceptance of my own limitations has been a humbling experience.
The skills I have learnt from Pilates are so useful in my teaching of yoga since early detection of malalignments or incorrect practice can help me guide a student to prevent them falling into bad habits that may lead to injury or pain. A good yoga teacher should be able to differentiate between exercises that may assist an individuals practice in contrast to those that may be contraindicated.
Breathing and the utilisation of breath either alone (pranayama) or with asana can have huge effects on both the physical and subtle body. Lengthening an exhale breath can increase the creep of muscle tissue to increase range into a posture at the same time improve digestive system and gut motility. In the subtle body the spine is seen as the central axis and channel for bringing our energy into equilibrium. Pranayama assists in balancing the energy body. The slowing down of breath also allows us to relax the body, mind and has an effect on the parasympathetic nervous system. As I said at the beginning and one of the main reasons I have grown to love yoga more is not just for the physical benefits but also for the positive effects of yoga on your mental health. Meditation, clearing and focusing of the mind as well as being in the present moment are ways to control stress, anxiety and depression. This is often one of the more challenging aspects for people new to yoga but if you can train yourself to calm the mind, thoughts and replace negative thoughts with positive ones, feeling grateful and taking the time to do this it can have a really positive effect on your mental well-being.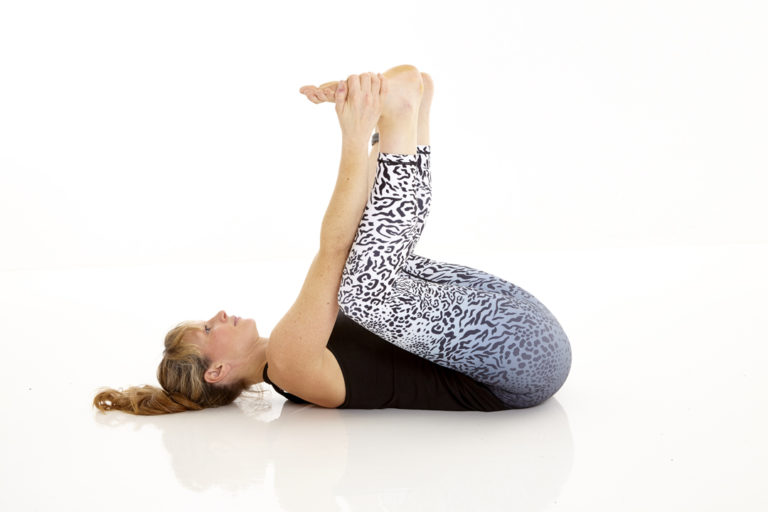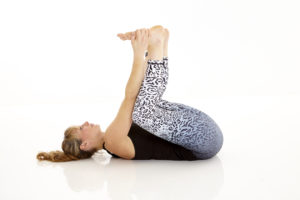 Why not give it a go! I can continue to talk at length on my personal experience and the increasing scientific research in yoga promoting the positive effects on mind, body and lifestyle, as well as yoga's possible preventative, rehabilitative and curative potential as adjunct therapy. But I think it's a case of try and it and see – it may be your marmite or you may find it compliments your other physical pursuits or you want to try it alongside Pilates and Barre! My classes will start at the beginning of September in Marchmont St Giles 8.05pm on a Monday night –a great way to start the week! I hope to see you there 🙂