So much of what we do is about preparing you to get out there and enjoy the outdoors. But what about doing your conditioning workout whilst getting out and about?
This year we have introduced Nordic Walking and Bootcamp classes to our schedule and it's been so successful, with people noting how it helps them feel refreshed and ready for anything. There is excellent evidence for the mental health benefits of exercising outdoors – but if you've ever done it, you probably don't need me to tell you that, it's something you know yourself.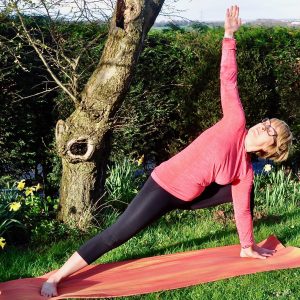 Even if this amazing weather doesn't continue… ('Whaaat…?!' I hear you cry… I know, I don't believe it'll end either) getting a bit of fresh air will do you good, as all our mothers tell us.  There is even research that suggests that exposing ourselves to less than comfortable conditions can boost our health, as opposed to constantly being in a regulated indoor climate. I'm just saying, let's not spend all autumn and winter indoors either! Thank goodness we do have our comfortable indoor environments to return to. How great is it to cosy up in front of a roaring fire after a bracing walk?
What if you're not able to get out there and enjoy things as you would like? Maybe you don't have a specific pain as such but you find that you are lacking the fitness you need to climb the Munro? Or maybe you've got an old injury that doesn't bother you on a day to day basis but if you get onto rough terrain you suddenly feel it again? Maybe you've agreed to a big hike and you've not a clue how to train to be ready for it?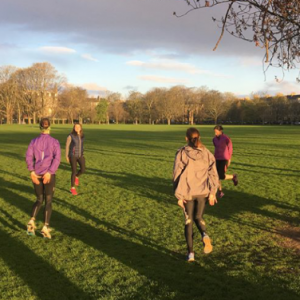 Rather than pretending these things aren't happening, why not book an appointment with your friendly local Physio (hello!)… We can help you with an assessment of your current abilities and consider what you want to achieve. Following a detailed assessment we can provide you with a personalised plan to work on a range of different things to help you achieve your goals. We can help you to make a plan of smaller, achievable short-term goals to help you visualise how you are going to get to the 'biggie'. We will also give you tailored exercises to help you stretch, strengthen and build endurance in just the right places to get you there.
Maybe one of our outdoor classes will be helpful too? Getting some low-impact but calorie burning nordic walking… Or a healthy high intensity bootcamp session might be just the thing to inspire you to get out more and explore our gorgeous countryside?
Give us a call with your own idea and we'll have a chat about how we can help. Looking forward to seeing you out and about!